About Tom
Tom McKone has the skills knowledge and experience to help manage the East Lake Fire Department as its elected Fire Commissioner. Tom is acutely aware of the significant financial shortfall facing the Fire Department with the 2019 increase in the Homestead Exemption. His business experience makes him the best candidate to help manage the Fire Department through this impending deficit.

Tom is the only Fire Commissioner to attend classes and attain the Certified District Official Certificate from the Florida Association of Special Districts. He was also a founding Voluntary Trustee of the Firefighter's Pension Fund.
Tom has served on the Board of Directors of the Palm Harbor Chamber of Commerce and is also President of Citizens Alliance for Progress a Community Center in Tarpon Springs.

Tom was appointed by the Pinellas County Commission to the Palm Harbor Community Services Agency which oversees the East Lake and Palm Harbor Libraries and Recreation Departments. Tom graduated from the College of the Holy Cross. He is a Class Agent and has served on its President's Council and Alumni Admissions Committee. He is a Eucharistic Minister at Saint Ignatius of Antioch Catholic Church where he is also on the Finance Council and is an officer in the Knights of Columbus. He and his wife Olivia have been married for 43 years and have two grown children and three adorable grandchildren. Tom is a respected retired business leader who is currently working in the Pinellas County Schools.



Paid for by Tom McKone, candidate for East Lake Fire Commissioner.
Powered by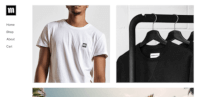 Create your own unique website with customizable templates.